At Aetna, we're here to help you save money and stay healthy
So we build our discount program right into your plan. You don't pay anything extra to use the discount program. Just choose the discounts that fit your lifestyle and start saving. There are no claim forms or referrals or limits on how much you can save. Check out some of the great discounts available to you below.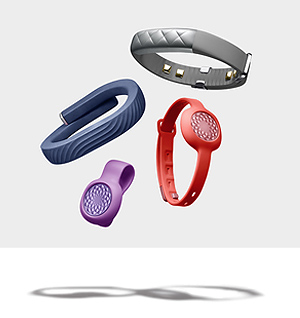 Jawbone fitness devices help you track physical activity, sleep cycles and eating habits. Together, your wristband and smartphone app monitor your activity and display your progress.

Visit the Jawbone store for Aetna Members*
Let's go

*The discount program is exclusive only to Aetna members. Thank you for your interest.
You can save on gym memberships2 and name-brand home fitness and nutrition products with services provided by GlobalFit®. Choose from thousands of gyms in the GlobalFit network.
Most gyms offer a free guest pass so you can check out the gym culture, services and equipment before you sign up.
You can also try out an at-home weight loss program or get one-on-one health coaching3 to help you:
Quit smoking
Lower stress
Lose weight
And more.
ChooseHealthy Program®4
Through the ChooseHealthy program you can save on the normal fee for:
Acupuncture
Massage therapy
Nutrition services
Find participating practitioners at www.aetna.com. Then take your Aetna ID card to your appointment for savings on the spot.

Through the ChooseHealthy website you can save on a variety of health and wellness products like:
Over-the-counter vitamins
Yoga equipment
Homeopathic remedies and more

Vital Health Network
Through Vital Health Network, you can save on online consultations and alternative remedies provided by naturopathic or integrated medicine physicians for a variety of conditions such as joint pain, allergies, headaches and more.
With EyeMed Vision Care, you can save on:
Eye exams, eyeglass frames and lenses
Non-disposable contact lenses and solutions
Prescription and non-prescription sunglasses
LASIK eye surgery and more.

You can access EyeMed's nationwide network of eye care providers at these retail chains:
Pearle Vision®
LensCrafters®
JCPenney Optical
Target Optical®
Participating Sears Optical® locations
Or visit any of thousands of independent eye care providers.


Click here for information on our Aetna Vision Preferred Plan through the Federal Employees Dental and Vision Insurance Program (FEDVIP).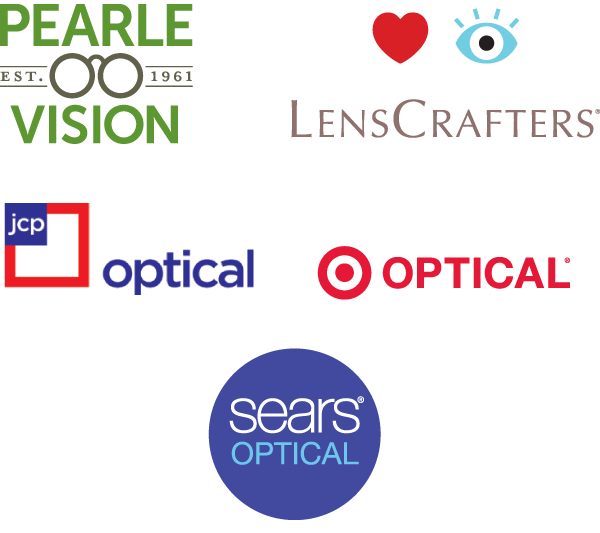 You can meet your weight loss goals and save money on some of today's most popular weight loss programs and plans:
CalorieKing® Program5 and products
Jenny Craig® weight loss programs6
Nutrisystem® weight loss meal plans7.
With each program or plan you get one-on-one support, meal planning, online tools and much more.
If you are already an Aetna member, visit Aetna Navigator® to check out these and the many other discounts available to you.

Use "federal3" as the username and password if you are not yet an Aetna member but would like to view the available discounts. Please note, you cannot take advantage of the discounts offered until you become an Aetna member.
1 Aetna neither owns nor controls Jawbone and will not be responsible for the accuracy or operation of the UP device.

2 Participation is for new gym members only. If you belong to a gym now, or belonged recently, call GlobalFit to see if a discount applies.

3 Provided by HealthAdvocate, through GlobalFit.

4 The ChooseHealthy program is made available through American Specialty Health Administrators, Inc., a subsidiary of American Specialty Health Incorporated (ASH). ChooseHealthy is a federally registered trademark of ASH and used with permission herein.

5 An Aetna member who is also a CalorieKing member will need to terminate their current CalorieKing account and rejoin to receive the Aetna discounted membership price.

6 Plus the cost of food. Plus the cost of shipping (if applicable). Offer applies to initial enrollment fee only and is valid only at participating Centers and through Jenny Craig At Home. Each offer is a separate offer and can be used only once per Member. No cash value. Restrictions apply.

7 The Aetna discount offers do not apply to any plan in which the member is already enrolled. To receive the discounted rate, they must wait until their plan ends.
Discount offers are neither offered nor guaranteed under our contract with the FEHB Program, but are made available to all enrollees and their families who become members under an Aetna Health Insurance Plan. Discount offers provide access to discounted services and are part of an insured plan or policy. Discount offers are rate-access offers and may be in addition to any plan benefits. Check any insurance benefits you have before using these discount offers, as those benefits may result in lower costs to you than using these discounts. The member is responsible for the full cost of the discounted services. Aetna may receive a percentage of the fee you pay to the discount vendor. Information is believed to be accurate as of the production date; however, it is subject to change.